Clayton High School


Class Of 1979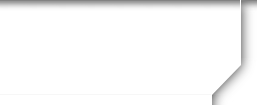 Mark McDonnell
Profile Updated:
September 12, 2019
| | |
| --- | --- |
| Residing In: | Wildwood, MO USA |
| | |
| --- | --- |
| Occupation: | Remodeling Design / Contractor / furniture |
Children:
Nina-6/82
James-10/88
Molly- 12/91
Jack- 6/94
Colleen- 11/95
Comments:
First- Hat's off to the folks who brought us this great site and who are working so hard to pull this thing off....I figure this is a lot like collecting leaves in a pine forest. Thank you!




So...since I found this site several weeks ago, I have been racking my brain for something witty, outlandish or awe-inspiring to say...........actually, to write.........
And this is why I never became a writer.

Instead, I became a Carpenter, then began to practice outlaw architecture, designing and building furniture and the odd woodworking jig and performing the odd-no-one-else-will-do-it gig.

I've also helped created a group of aliens usually refered to as a family. I don't know about you guys, but I look at my kids sometimes and ask "Where did you come from? 'Cause there is no way your mother and I could of created such brilliant, devious, plotting, conivining and spectacular human beings!"
They are all amazing people who are much smarter and better looking than me. I am very fortunate and grateful.

I also had to good luck of utilizing my own skills of deviant plotting to convince a knock-out redhead to accept me as her husband.....24 years later and she still saves my life every day.

I always wanted to live out near Sheehan's farm and got my chance 15 years ago. I bought an old farmhouse west of 6 flaggs and live in the best place left in St. Louis county. The house sits in the middle of on old farm that now is a tree farm.
All my kids want to grow up and live in the city....

So here it is, 30 years later. I'm still doing kitchens and baths, whole houses and porches, tables and chairs. And it's all good.





School Story:
I'll hafta think about this one for a week or two....

maybe I'll come up with something witty.......