Clayton High School


Class Of 1979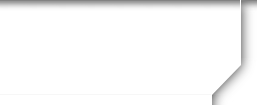 Nick Adzick
Profile Updated:
August 25, 2009 Yes! Attending Reunion
Comments:
Nick Z. Adzick, longtime teacher and coach, died Monday (Dec. 25, 2006) at Missouri Baptist Medical Center in Town and Country after a long illness. He was 79 and a resident of Chesterfield.

Mr. Adzick was born in St. Louis to Montenegrin immigrants. He was a 1944 graduate of University City High School, where he was an All-City halfback. After graduation, Mr. Adzick served in the Navy in the Pacific during World War II.

When he returned to St. Louis, Mr. Adzick signed a contract with the St. Louis Cardinals. In four years, he advanced from Class D to Triple A. Mr. Adzick was selected as the Western League All-Star catcher for the Omaha Cardinals in 1950. An injury ended his baseball career in 1951. In 1986, he was inducted into the Nebraska Baseball Hall of Fame.

Mr. Adzick graduated from the University of Nebraska in 1953. He then taught American history and coached varsity baseball at Clayton High School for more than three decades.
School Story:
Subject: Nick Adzick eulogy
Thank you all for being here today. It is very comforting to see the love for my father from family and friends. I have given lectures and speeches all over the world, but this will be the toughest one - by far. My father had a passion for excellence and a passion for service to others throughout his life. As a young man, he was a great athlete. He was a star in 3 sports and was an All-City halfback at University City High School. In 1944, he graduated a semester early so that he could enlist in the Navy at age 17. Like his brother John (who served in the Army and is here today) and his brother Mike (who served in the Marines and passed away 5 decades ago), Dad served his country during World War II - the defining event of his generation. After he returned to St. Louis from the service, the St. Louis Cardinals scout came by the family house and offered him a $500 bonus to sign a professional baseball contract. How things have changed! Of course since he was only 19, he needed his father to sign for him, but his father was reluctant to sign because he wanted his youngest son to go to college. After promising his father that he would go to college part-time while playing baseball, and after his brothers John and Mike, and sisters Mileva, Dorothy, Betty, and Georgia prevailed upon their father to let him play pro ball, the contract was signed and off he went. Of note, the Chicago Cubs scout came by the next day and offered Dad a $5000 signing bonus - which was a lot of money in 1946. Typical Cubs, perpetual losers - once again, just a little too late. He was very talented. In 4 years, he rapidly advanced from Class D to Class AAA - from the bottom rung of the minor league ladder all of the way up to the top step. His passion for excellence in baseball is exemplified by the unique baseball ring that Dad gave to my son Mark 3 years ago for Mark's 15th birthday. Dad was awarded the ring for being the All-Star catcher for the Omaha Cardinals, the Western League Champions in 1950. He wore that ring for more than 50 years. He wanted Mark to have it since they shared the same passion for baseball. He understood that baseball has created special bonds between fathers and sons and grandsons for many, many generations. When you see Mark after the service, ask him to show you the ring. Dad received his ring at spring training in 1951 after being promoted to the Rochester Red Wings, then the Triple A baseball club of the St. Louis Cardinals, one step away from the big leagues. Shortly thereafter on a cold spring day, Dad hurt his throwing shoulder. That injury at age 23 ended his dream of playing with the Cardinals' big league club, although they never ever released him from his baseball contract! It was time to go to college and he got his Bachelor's and Master's degrees from the University of Nebraska. His passion for the Cardinals and baseball continued for the rest of his life, and he watched the Cardinals victory in the World Series this past fall with a great deal of satisfaction. His stellar minor league career was recognized by his election into the Nebraska Baseball Hall of Fame in 1986. In a way, the injury was fortuitous because it lead to what Dad was meant to do in life - to teach. Dad taught American History and coached baseball at Clayton High School for 3 decades, followed by a 13 year teaching stent at the Woodberry Forest School in Virginia. His prowess as a teacher was legendary. He touched thousands of lives as a teacher and as a coach. Henry Adams must have had extraordinary teachers like Dad in mind when he wrote: "A teacher affects eternity - he can never tell where his influence stops." Over the last few days while going through some of Dad's things, I have read hundreds of letters that students sent to Dad over the years. The feelings of gratitude from those students is probably best summarized in a citation from the Clayton Board of Education presented to Dad upon his retirement. I would like to read some excerpts from that citation. "Nick Adzick has been a model of excellence during his 30 years service in the Clayton district. He has been a dynamic and colorful history teacher, baseball coach, teacher advisor, and faculty leader. To his colleagues, Dr. Adzick is a distinguished teacher and scholar. He introduced the advanced placement program in American History, has been the recipient of prestigious national fellowships, has been selected to grade and write AP examinations, and has served on numerous faculty committees at the school and district levels. To his students, however, he has been "Dr. A", their trusted friend and favorite teacher, who has been respected for his high academic and athletic expectations, but loved for his warmth , humor, and empathy. As a coach, Dr. Adzick has won several district titles and twice has taken his teams to state competition. But long after the games and tests are forgotten, his students remember the concept of excellence which he has taught them. An innovative and dramatic classroom teacher, Dr. Adzick has permitted every student to achieve a measure of success and to experience the excitement of American History. In a period of societal uncertainty (referring to the 60's and 70's), Dr. Adzick has spoken proudly of "struggle", "courage", "patriotism", and "rugged individualism". To hundreds of students and colleagues, Nick Adzick has been that memorable teacher who embodies the historic values which he has taught." Wow. To put it more succinctly, a gift from one of his Clayton baseball teams was inscribed: "To Dr. A, from your prima donnas, you have been a coach, a teacher, and a friend." I hope that I am half as successful in my life as he was in his life. Mom and Dad were married in 1950. They were a great couple. Lance, Brett, and I watched our parents perform countless acts of thoughtfulness, kindness, and sacrifice for their family and friends throughout their lives. They taught us so many things - the difference between right and wrong, the Christian faith, persistence and toughness in the face of adversity, serving others, doing your best, the importance of hard work, the unwavering commitment to excellence. We now try to teach our children - their grandchildren - the same lessons. While growing up, I always admired Dad and I always wanted to please him. While working to support his family, Dad went back to school on a John Hay Fellowship at Northwestern, then another fellowship at Stanford, then part-time studies at Washington University, and finally St. Louis University where he got his PhD in History in 1977. This required amazing effort and determination. He and mom worked very hard so that the family could move to Clayton and their sons could attend the good schools there. We all went on to earn college degrees. They were proud of all of us. Our father was totally devoted to our mother during their 54 years of marriage. He taught his sons and students to "be tough", and he showed us how to be tough (once again) as he fought along with her against the terrible lung fibrosis that took her life 2 years ago. When he finally faced death after a long illness, Dad taught us how to die with courage and dignity. I miss you Dad, we all do. But the good thing is that you are part of all of us.
Scott Adzick
12/31/2006