Clayton High School


Class Of 1979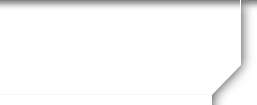 Not a member?
JOIN HERE
Find and click on your name.

Clayton High School Class of 1979 Alumni
---
Please help locate our missing classmates - click on this Missing Classmates link to view a list of classmates who do not have a confirmed mailing or e-mail address.
ANNOUNCEMENTS
•

Our 40th Reunion will be held on the weekend of September 20 - 22, 2019


Spouses, family and close friends are invited to all the Reunion events!

Register at 40th Reunion

---

---

♦Friday, September 20, 2019♦

6:00pm-10:00pm OB Clark's in Brentwood
Fun on the patio
1921 S Brentwood Blvd, Brentwood, MO 63144
Open Admittance - No reservation required

---

♦Saturday, September 21, 2019♦

11:00am-Noon Clayton High School
Homecoming Parade from CHS to Gay Field
Open Admittance - No reservation required

---

Noon Centene Stadium
CHS Alumni Association Homecoming Tailgate Party
Open Admittance - Event is free, but register for Tailgate Party at
claytoneducationfoundation.org/bbq

---

Noon Gay Field
CHS Greyhound Football Homecoming game
Open Admittance - No reservation required

---

1:00pm-4:00pm Sarah Turley's
Open House
8578 Colonial Lane, St. Louis, MO 63124
Open Admittance - No reservation required

---

6:30pm-Late The Shack - Creve Coeur
Casual gathering, outstanding appetizers, sandwiches
and open bar, plus music and dancing
12521 Olive Blvd, Creve Coeur, MO 63141
Reservation Required

---

♦Sunday, September 22, 2019♦

10:00am-10:45am Clayton High School
Tour of Clayton High School
Open Admittance - No reservation required, but suggested (depends upon enough interest)

---

Questions? Contact:

Tim Balk at 314-494-3150 (tbalk@gershmancommercial.com)

or

Marianne Baer at 314-614-1974 (marebaer20@gmail.com)

---

---

---

•

If it is your first time to the web site, click on Classmate Profiles, and find your name! Follow the on-screen directions to create your profile, and enter your current contact information. You can also share personal updates, memories, photos and videos with your classmates through this website!

It's quick, easy and FREE to do!

•
Please use the Missing Classmates menu item to help locate our classmates.

•

Classmates can contribute and post their photos in the Photo Gallery. The Photo Gallery provides features for uploading, resizing, red-eye removal and cropping.

•

The Message Forum is active. This is a place to leave a message, comment, note or thought which will be visible to all classmates. Thanks to Claire McDonald for suggesting that the Message Forum be reactivated.