Clayton High School


Class Of 1979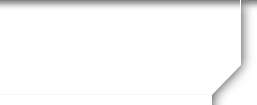 Not a member?
JOIN HERE
Find and click on your name.

JOINED CLASSMATES
Percentage of Joined Classmates: 70.7%


| | | |
| --- | --- | --- |
| A: | 140 | Joined |
| B: | 58 | Not Joined |
WHERE WE LIVE
Who lives where - click links below to find out.

1 lives in Alabama
3 live in Arizona
1 lives in Arkansas
9 live in California
6 live in Colorado
1 lives in Connecticut
6 live in Florida
4 live in Georgia
12 live in Illinois
2 live in Indiana
1 lives in Iowa
1 lives in Kansas
1 lives in Louisiana
4 live in Maryland
2 live in Massachusetts
2 live in Michigan
1 lives in Minnesota
74 live in Missouri
1 lives in New Hampshire
1 lives in New Jersey
10 live in New York
1 lives in North Carolina
1 lives in Ohio
2 live in Oregon
3 live in Pennsylvania
2 live in South Carolina
6 live in Texas
1 lives in Vermont
4 live in Virginia
1 lives in Washington
1 lives in Denmark
1 lives in Israel
1 lives in New Zealand
1 lives in South Africa
1 lives in Spain
1 lives in United Kingdom
20 location unknown




Show Classmates on map
Clayton High School Class of 1979 Alumni
---
Please help locate our missing classmates - click on this Missing Classmates link to view a list of classmates who do not have a confirmed mailing or e-mail address.
ANNOUNCEMENTS
•

The Monthly Reunion Club
So much fun! Don't miss out! Come one come all, Thursday May 9, at Hammerstone's - in St. Louis City (9th & Russell, 2028 S. 9th Street, St. Louis, MO 63104), starting at 5:00PM. Hope to see you there!

Google map to Hammerstone's - Saint Louis

•

It's time to reserve the weekend of
September 20-22 for your 40th CHS reunion!

Clayton High School 40th Reunion for Class of 1979
September 20-22, 2019

Friday, Sept 20:

6:00PM-11:00PM Casual gathering at OB Clark's

Saturday, Sept 21:

10:30AM-2:00PM CHS Homecoming Alumni BBQ and football game
at Gay Field
1:00PM-4:00PM Casual gathering at Sarah Turley's home
6:30PM-11:00PM The Shack in Creve Coeur
(Reservations required-Details coming soon)
Tons of friends, food/beverages, music and fun!!!

Sunday, Sept 22:

TBA Tour of CHS with light breakfast

Times and venues subject to change.

•PLEASE HELP US CONNECT TO OTHER CLASSMATES.

LET US KNOW ANY CURRENT ADDRESSES OR CONTACTS
FOR OUR "MISSING" 79-ERS.

•Send us your "can't miss" top three (or more) songs!

•

40th Reunion Committee News

The fourth meeting for the 40th Reunion Committee will be held on Thursday, March 21, 2019.

All volunteers are welcome.

Come one, come all, Thursday, March 21, at Marianne Baer's - in Glendale (886 Victoria Place, Glendale, MO 63122), starting at 7:00PM.

•

If it is your first time to the web site, click on Classmate Profiles, and find your name! Follow the on-screen directions to create your profile, and enter your current contact information. You can also share personal updates, memories, photos and videos with your classmates through this website!

It's quick, easy and FREE to do!

•

The official inception meeting for the 40th Reunion Committee was held on Saturday, December 15, 2018. It was hosted by Marianne Baer at her home in Glendale. Incredibly delicious English toffee and savory cheese filo crackers.

The second (some might think it was the third, but it's officially the second) meeting of the 40th Reunion Planning Committee was held on Wednesday, February 6, 2019 at 7:00PM. It was hosted by Marianne Baer at her home in Glendale. The home-made Million Dollar Bars (that's a million dollars worth of calories) were very good. All the yellow Peanut M&Ms were gone! Officers in attendance were Marianne Baer (co-chair) and Tim Balk (treasurer). Casey McCaskill presented details about several possible venues. Tim Balk presented the rates and terms he had negotiated with several local hotels.

The third meeting for the 40th Reunion Committee was held on Thursday, February 21, 2019. Again, it was hosted by Marianne Baer at her very comfortable home. The meeting was well attended by Marianne Baer (co-chair), Joe McDonnell (co-chari), Tim Balk (treasurer), Stephanie Benos Tyler, Ellen George, Greg Ellston and the 'Tin Man' John Hamblin. Scrumptious Million Dollar Bars made another appearance.

•
Please use the Missing Classmates menu item to help locate our classmates.

•

Classmates can contribute and post their photos in the Photo Gallery. The Photo Gallery provides features for uploading, resizing, red-eye removal and cropping.

•

The Message Forum is active. This is a place to leave a message, comment, note or thought which will be visible to all classmates. Thanks to Claire McDonald for suggesting that the Message Forum be reactivated.